Hello my lovelies! Here we are with another free pattern feature. These patterns are not created by me, but by other very skilled and creative crochet artists who offer some of their hard work for free use!
Today's pattern is an adorable little snake: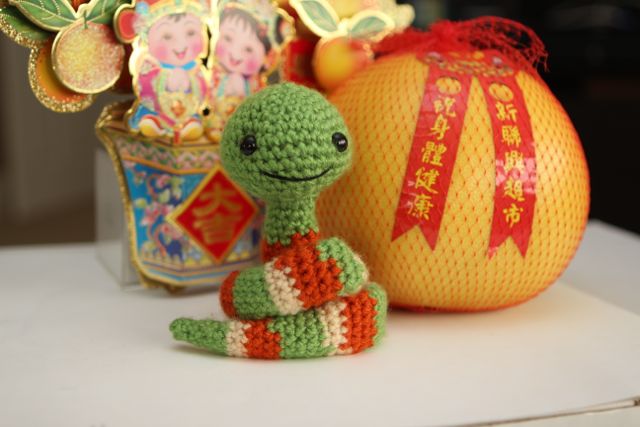 Just look at that cute little smile! This guy is really quick and easy to make and the pattern comes with photos to help guide you along.
Keep on hooking!